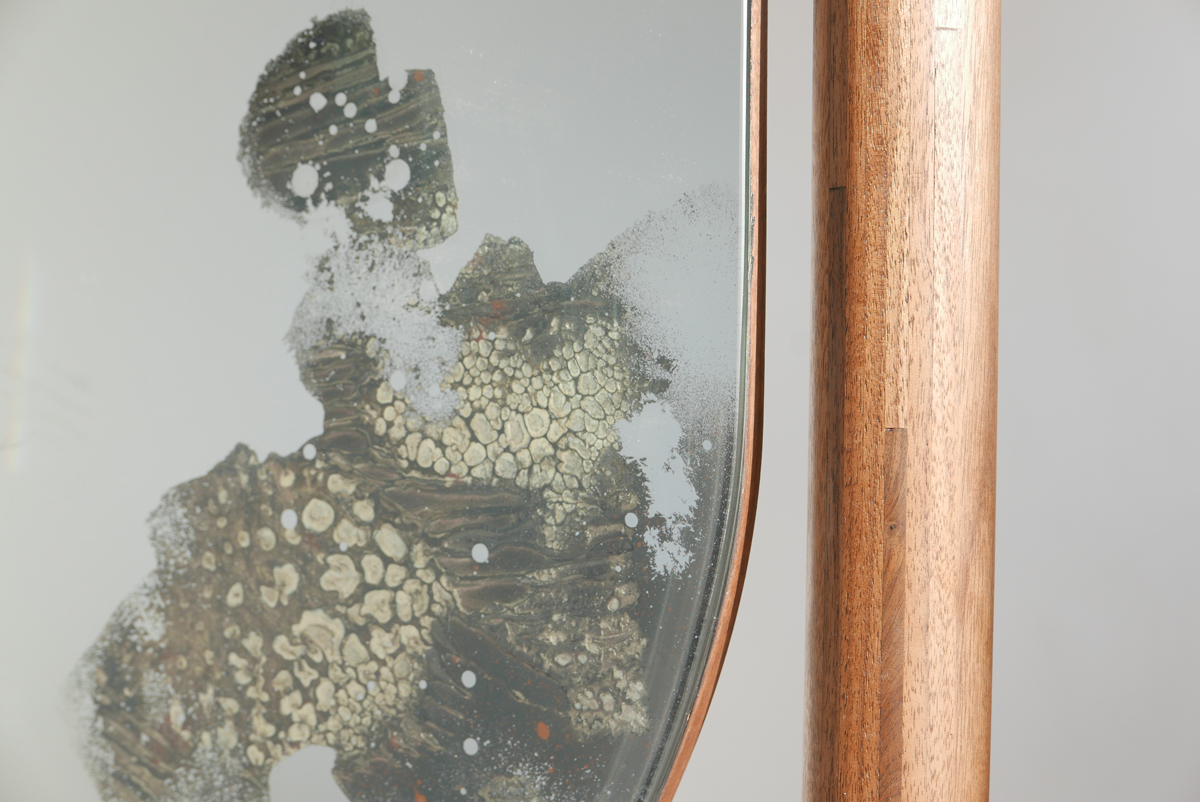 This custom Cheval-style pivoting mirror is a freestanding version of our wall-hanging Oxbow mirror.
Our Oxbow mirror combines a perfect arc, mystic mirror effects, and a simple platform for display or function. The oxbow form is derived from the cut-off section of an old meandering river when the water finds an easier pathway through a valley. Leaving a horseshoe or oxbow lake alongside a flowing river. Like a leftover reminder of where the waterway once traveled.
The mirror is made from solid bent American black walnut which is hand oiled and waxed with natural low-voc satin oil and a beeswax polish and features an unique hand etched silver mirror with back painted finish. 
Designed exclusively for 1stdibs for their 'A new breed' installation at the prestigious Saloné del Mobile, Milano 2018, this hand made bent walnut and steel piece was featured alongside other invited contemporary makers.