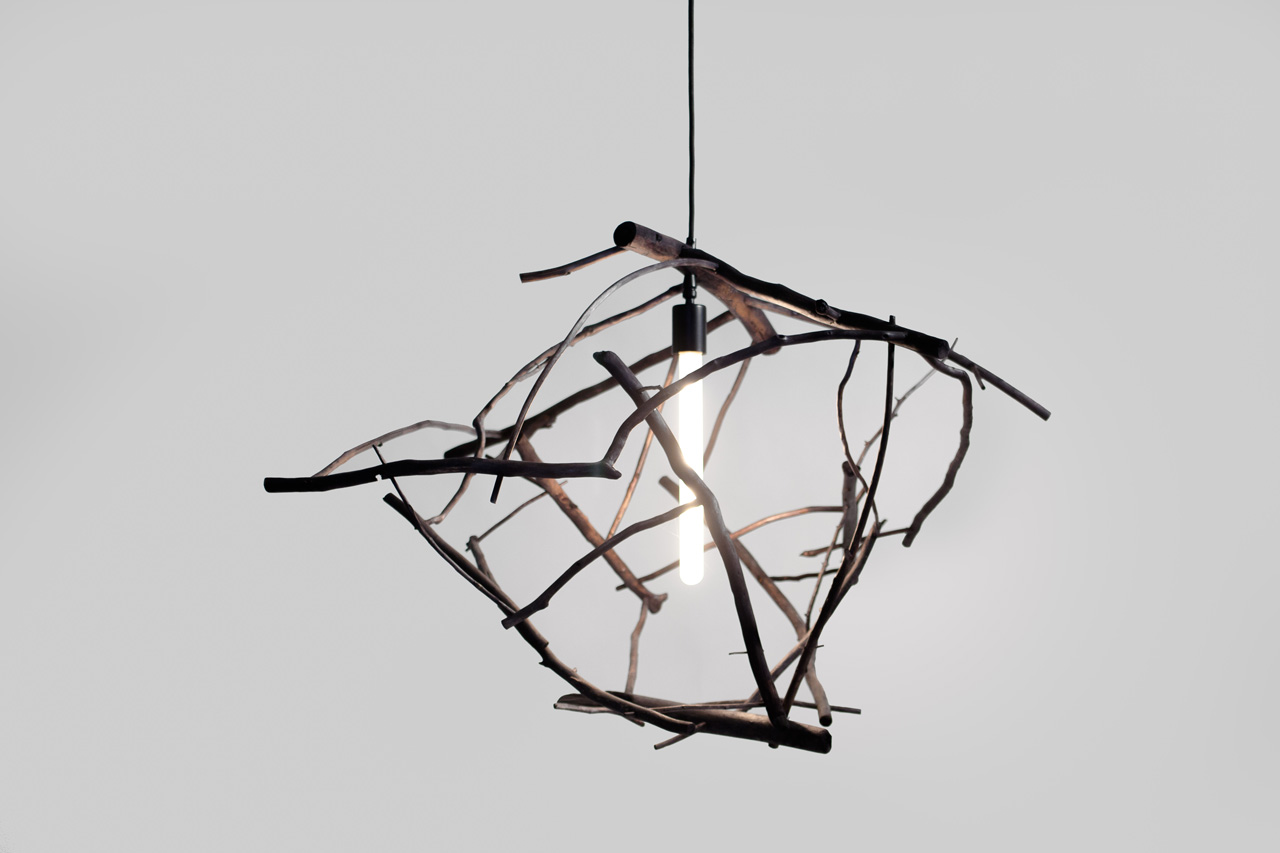 This pendant light gets its name from its materials; it's reclaimed wood from the forest for your home. Wooden branches scattered far and wide along the rugged Pacific shoreline are gathered up. Hand-constructed using pegged and glued through-tenons, no fasteners detract from the abstract and natural beauty of each unique fixture.
Materials
Found ocean-washed branches, 8' cloth-covered electrical wire, medium-base porcelain lamp socket and powder coated steel canopy.
Finishes
Natural or carbon pigment dye.
Dimensions
Large option: approx. 32" round
Regular option: approx. 24" round
How To Buy