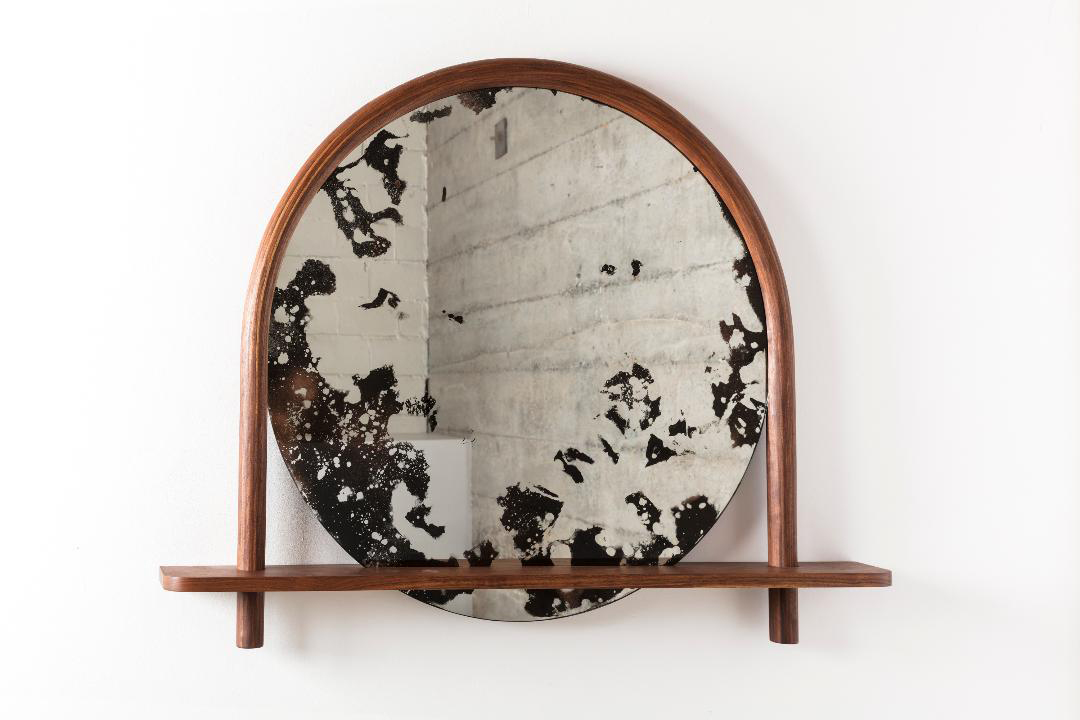 Our Oxbow Mirror combines a perfect arc, mystic mirror effects, and a simple platform for display or function. The oxbow form is derived from the cutoff section of an old meandering river when the water finds an easier pathway through a valley. Leaving a horseshoe or oxbow lake alongside a flowing river. Like a leftover reminder of where the waterway once traveled.
Materials
Solid bent American black walnut and unique hand etched silver mirror with back painted finish. 
Finishes
Walnut is hand oiled and waxed with natural low VOC satin oil and beeswax polish.
Dimensions
52"w x 42"h x 6"d shelf
Mirror - 38" diameter
How To Buy