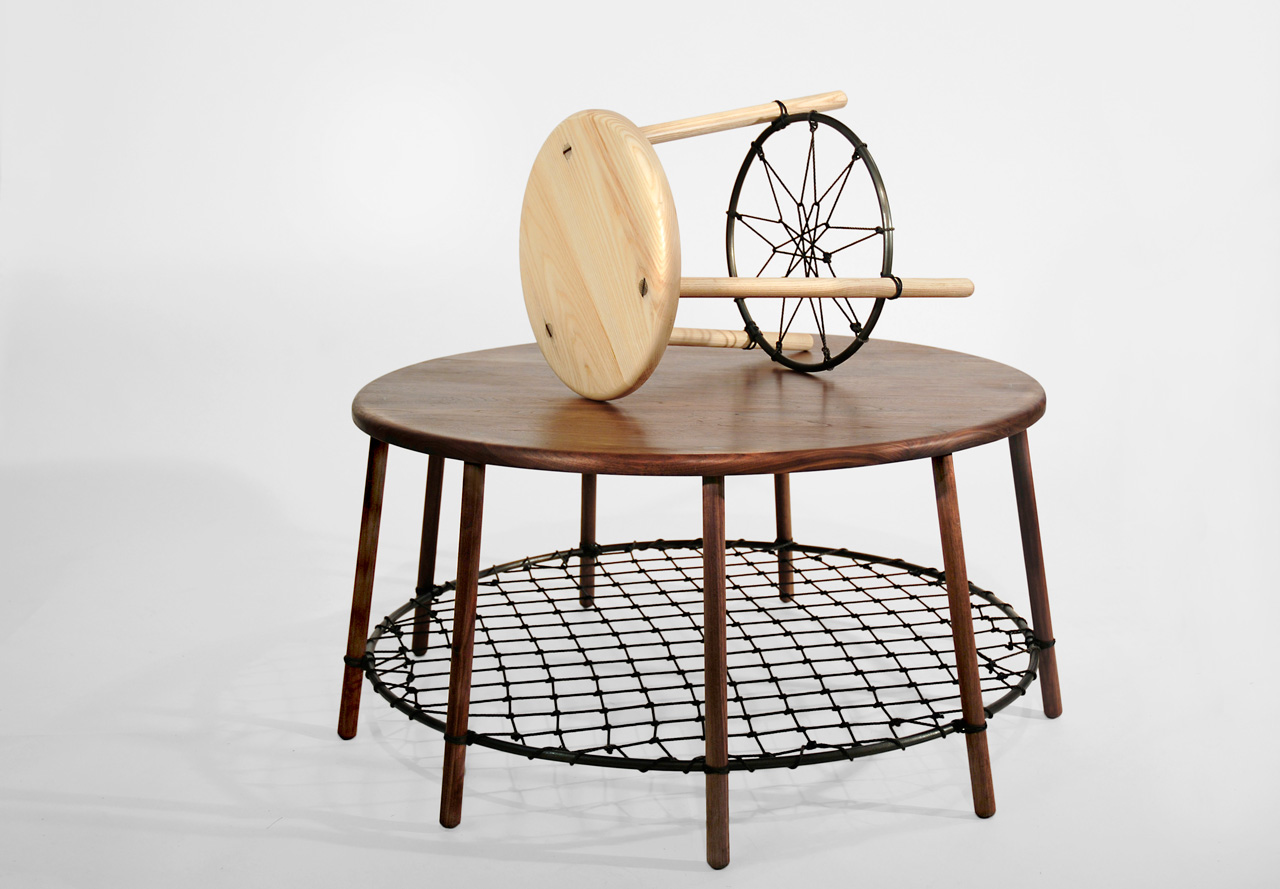 A place where the forest meets the sea, the Findhorn Collection of tables and stools contain details from both. Through-tenons exposed on the tables top are glued and set with metal wedges like an axe's handle to its head, while the ropework below nods to a mariner's craft. Cross lashing helps to hold the legs to the support ring as well as providing a handsome detail. These nautical-themed stools and tables are available in various combinations of finishes and sizes.
Materials
Solid black walnut/white ash, satin brass/blackened steel/powder coated steel, seine net/nylon waxed cord.
Finishes
Hand rubbed oil (walnut) or waterborne polyurethane (ash) and beeswax polish.
Dimensions
Coffee Table: 36"w x 18"h
Side Table: 24"w x 18"h
Stool/Occassional Table: 14"w x 18"h
How To Buy