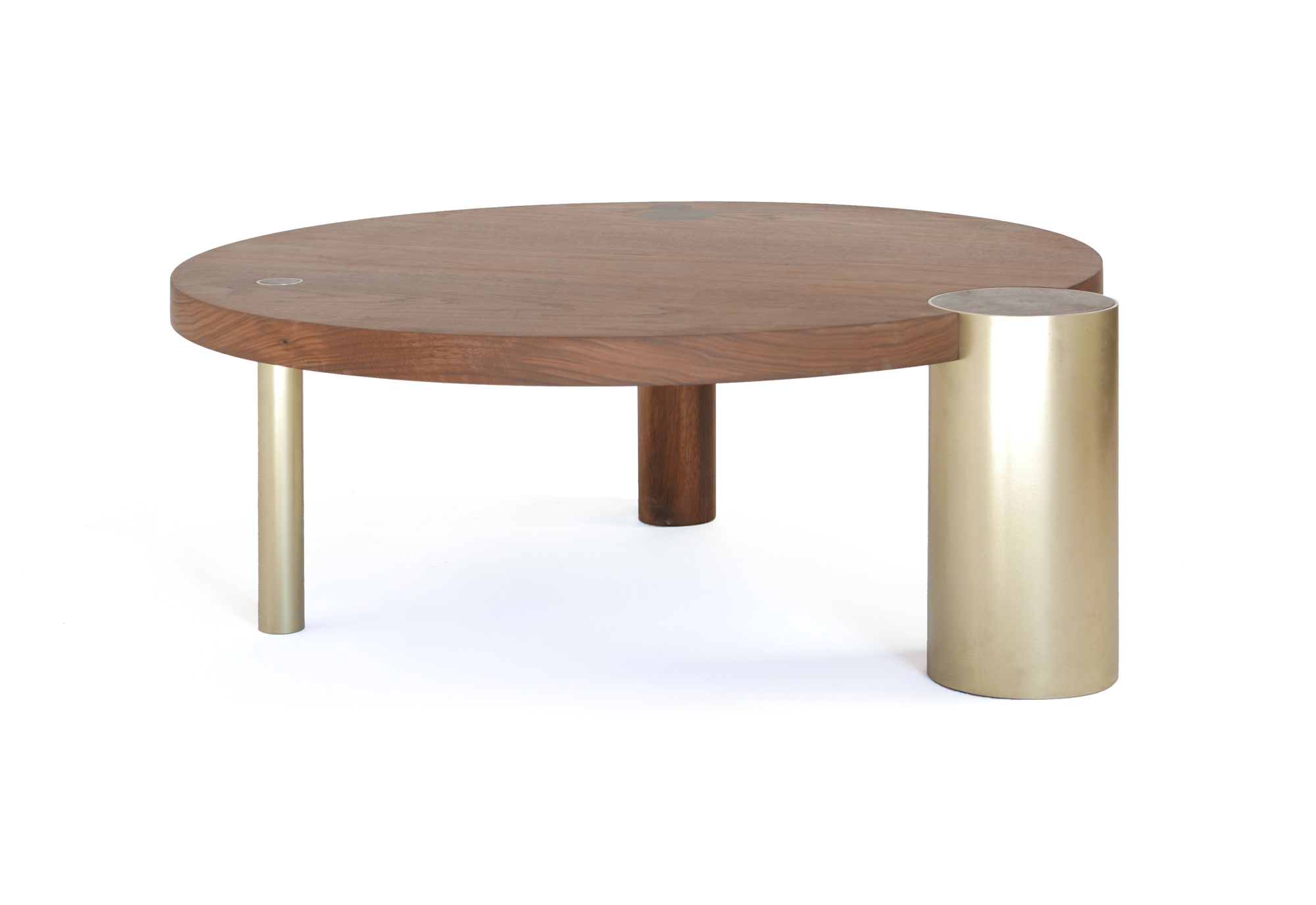 Inspired by the sun's apparent orbit around the earth, the table legs exposed on the top surface create an unique celestial composition and one-of-a-kind pieces. As all pieces are customizable, the combination of natural materials provide endless possibilities. 
One such combination is a collaboration with ceramist Janaki Larsen. Her revered modern take on functional ceramics is used here as the main point of focus: the supporting leg. For this version, she hand throws a sturdy cylinder and then glazes it in colors to compliment the wood finishes. 
Other versions use either cooper, powder coated or blackened steel in combination with either Canadian white ash or American black walnut.
Other customizable materials and dimensions also available.
Materials
Solid American black walnut and FSC-certified Canadian white ash with copper / powder coated / steel / ceramic legs.
Finishes
Hand rubbed oil and beeswax polish.
How To Buy