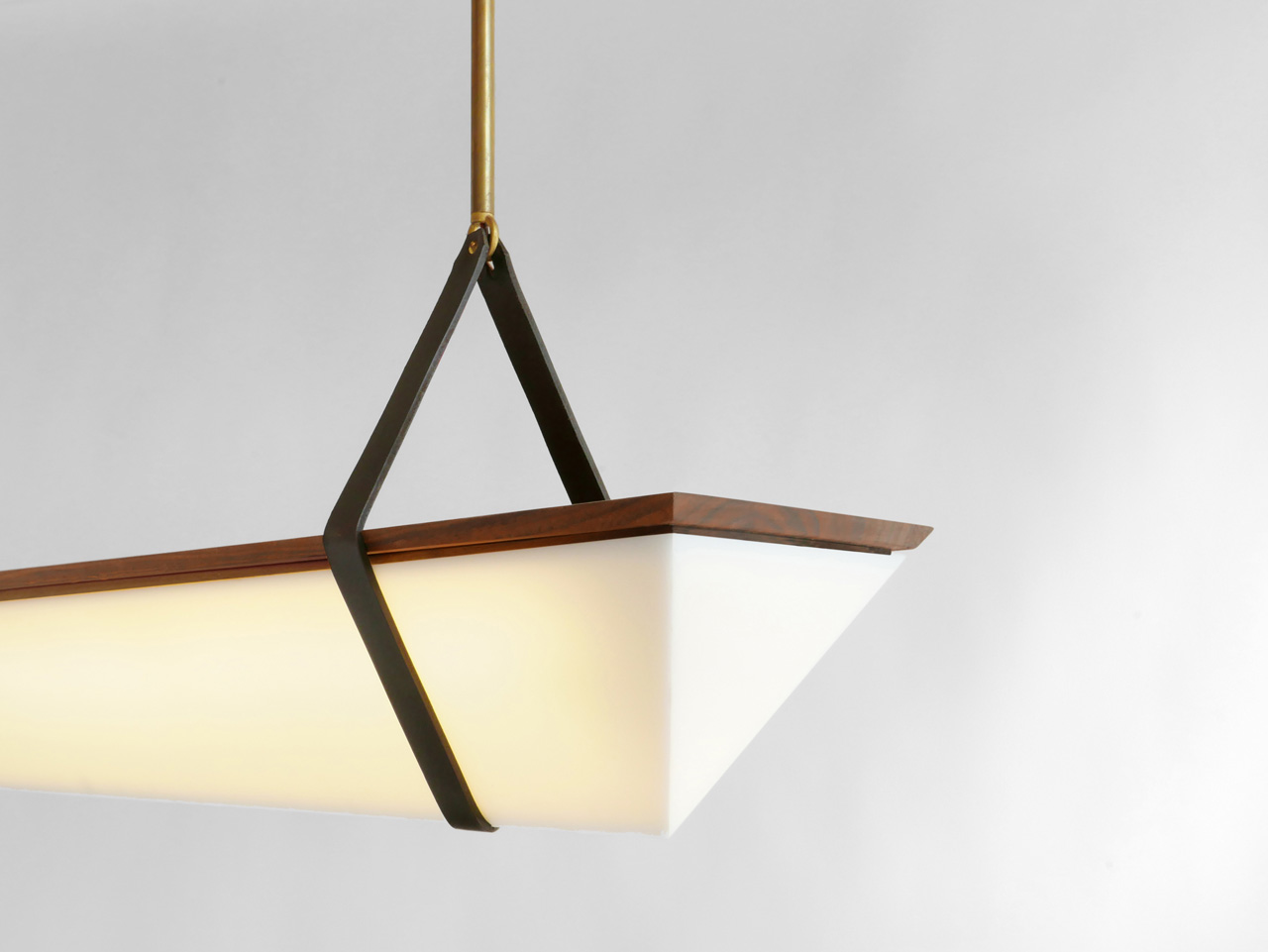 It's believed that ancient Egyptians may have had the technology to harness electricity and create light thousands of years ago. This technology is referred to as the light of the Dendera Temple. This customizable pendant light combines ancient Egyptian mysticism with modern home design. Dendera is suspended above dining tables, kitchen islands, bar seating; wherever people gather for good conversation.
Materials
Solid black walnut or whitewashed white ash cap, solid brass hardware and fittings, vegetable tanned oiled leather straps, and frosted acrylic diffuser lens. Dimmable 2700 kelvin low-voltage LED lighting.
Finishes
Hand rubbed oil (walnut) or waterborne polyurethane (ash) and beeswax polish.
Dimensions
8"w x 48"/72"l x 13"h (approx.)
Hanger length is customizable
How To Buy